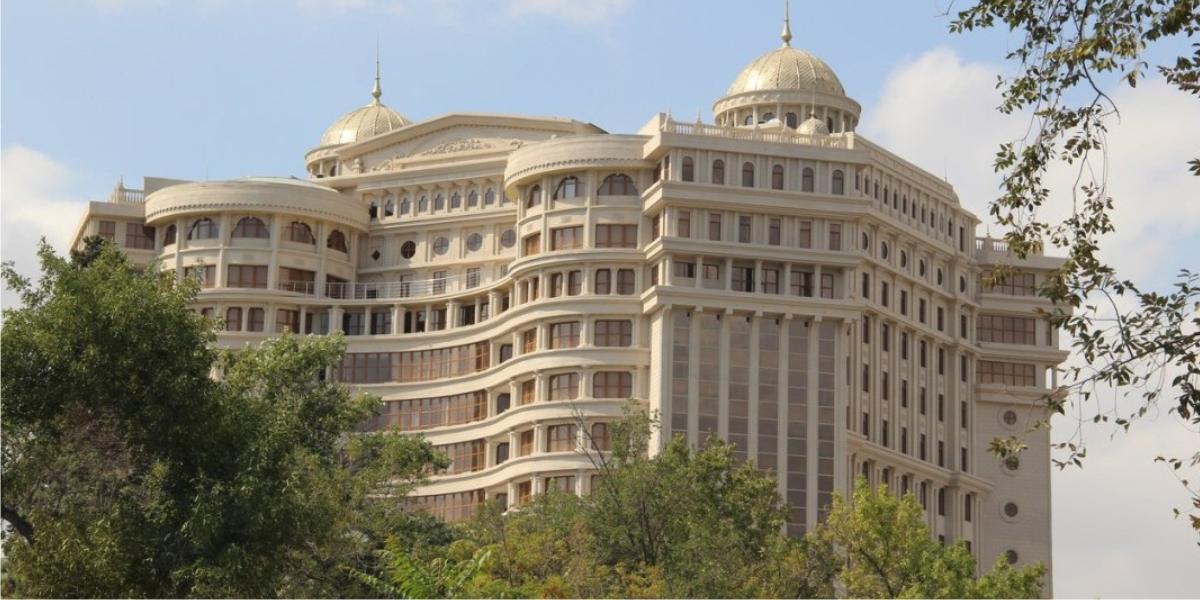 Azerbaijan medical university (AMU) is one of the largest and leading educational establishments in the country. It has founded in 1930 year. There are 5 faculties which include:
General Medicine
Medical Prophylactics
Stomatology(Dentistry)
Military Medicine
Pharmaceutic
There are currently 8000 students studying at the university. It confers both Candidate of Science (Ph.D.) and Doctor of Science (Post doctorate-professorship) degrees. The courses are taught through 74 academic departments by a comprehensive staff of over 1628 trained professionals.
AMU is a member of the following International Associations
1-Member of the International Register (since 1996)
2-Member of the Black Sea Universities Association (since 1999)
3-Member of the International Universities Association (since 2000)
4-Full member of the European Universities Association (since 2002)
Admission of foreign students to Azerbaijan Medical University has started since 1968. Every year hundreds of students from different countries of the world apply to AMU to study. Some of them additionally can pass through the training courses for 1 year and then continue their education in different faculties of the university. The objectives of training courses are improving applicants' knowledge in chemistry, biology, physics and foreign languages (Azerbaijan, Russian and English) and assisting to study in proper faculties by passing exams in those subjects at the end of academic year. Training courses also help to their specialty choice. The most experienced teachers of the university deliver practical and theoretical classes in different subjects on individual program. At present, approximately 1000 foreign citizens from 21 foreign countries are studying at AMU. Prospective foreign students with a certified secondary school education certificate (minimum 11 years of education), can choose any faculty from the following, after completing the compulsory 1 year preparatory course: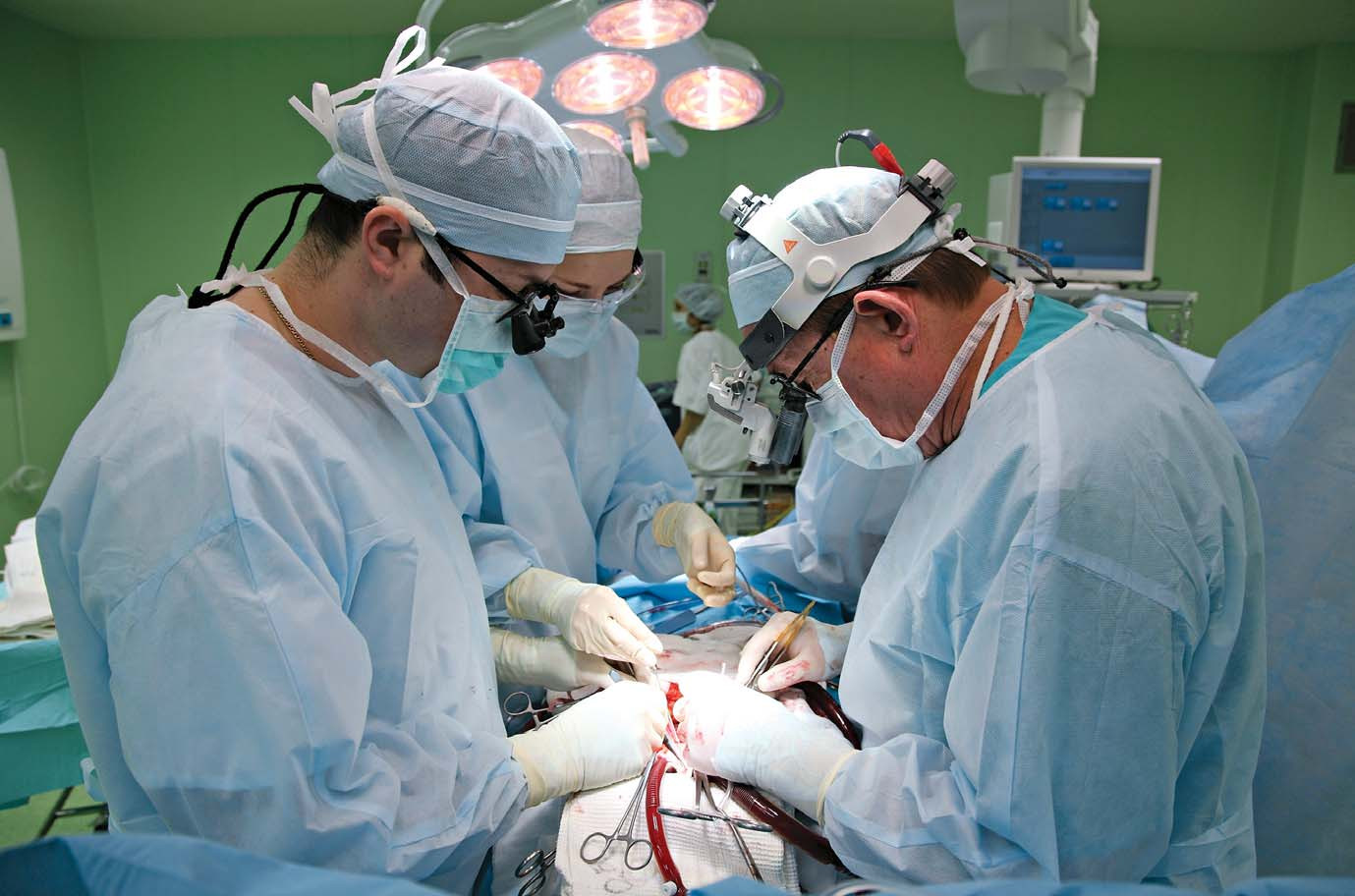 1- Faculty of General Medicine -6 years:
Medical staffs are prepared on the 'Treatment work' specialty in the faculty. Basic medicine subjects are studied at 1-3 courses, clinical subjects are studied at 4-6 courses. Some students differing in education have opportunity to do practical work at Universities of different countries (as Turkey, Germany, USA, Bulgaria, Romania, Italy) pre-term diploma period. Talented students of the faculty try on scientific-research works of actual problems of medicine of the Student Scientific Society along with their education.16 departments and 1 course act at the II prophylactic treatment faculty. 3 of them are theoretic, 14 are clinic departments. Scientific-researches are carried out at departments on different problems and solutions of problems of medicine along with education. Presently 303 person of the professor-teacher personnel work in I Treatment-prevention faculty, one of the employees of the faculty is the member of NSA of Azerbaijan, Two person are the actual member of Russian AMS, 34 persons are the doctor of the medical sciences, 28 persons are the professors, 175 persons are PHD on medical sciences. 217 persons of teacher personnel have the scientific degree (71,5%). The employees of some departments have the scientific degrees (oncology, I surgical documents). 4 scientific candidates work at the departments of I and III surgical diseases, oncology and I internal diseases. 3 employees of the Faculty are doctors of medical sciences of the Faculty. 119 assistance persons provide their services for the successful carrying out of the educational process. Teaching of basic subjects are carried out at the University's training base, clinic subjects at therapeutic training clinics, at basic clinics and policlinics and at Scientific-Research Cardiology, Scientific-Research Pediatric, National Prophylactic and Medical Rehabilitation Institute and Scientific Surgical Centre named after Academician M.Topchubashov which are supplied with modern treatment-diagnostics. Students graduating Treatment specialty study at residency for becoming anesthetist-resuscitator, general surgeon, neurosurgeon, plastic surgeon, heart-vessel surgeon, traumatic-orthopedic, otoriloringolog, ophthalmologist, oncologist, midwife-gynecologist, urologist, therapist, cardiologist, nephrologists, gastroenterologist, hematologist, dermatovenerologist, rheumatologist, endocrinologist, infecsionist, , neuropathologist , psychiatrist, expert in narcology,, physiatrist, immunologist, allergist, physiotherapist, ray diagnostics, microbiologist, patoloqoanatomist, court medical expert and genetic specialties. Also students which don't wish to study residency can work as doctor-therapist, gerontologist, doctor-laboratory assistant, immunologist, infectionist, family doctor, microbiologist, virusologist, physiatrist, physiatrist, narcologist, physiotherapist, doctor-statistic, doctor-Methodist, doctor on therapeutic physical training, urgent and first aid doctor.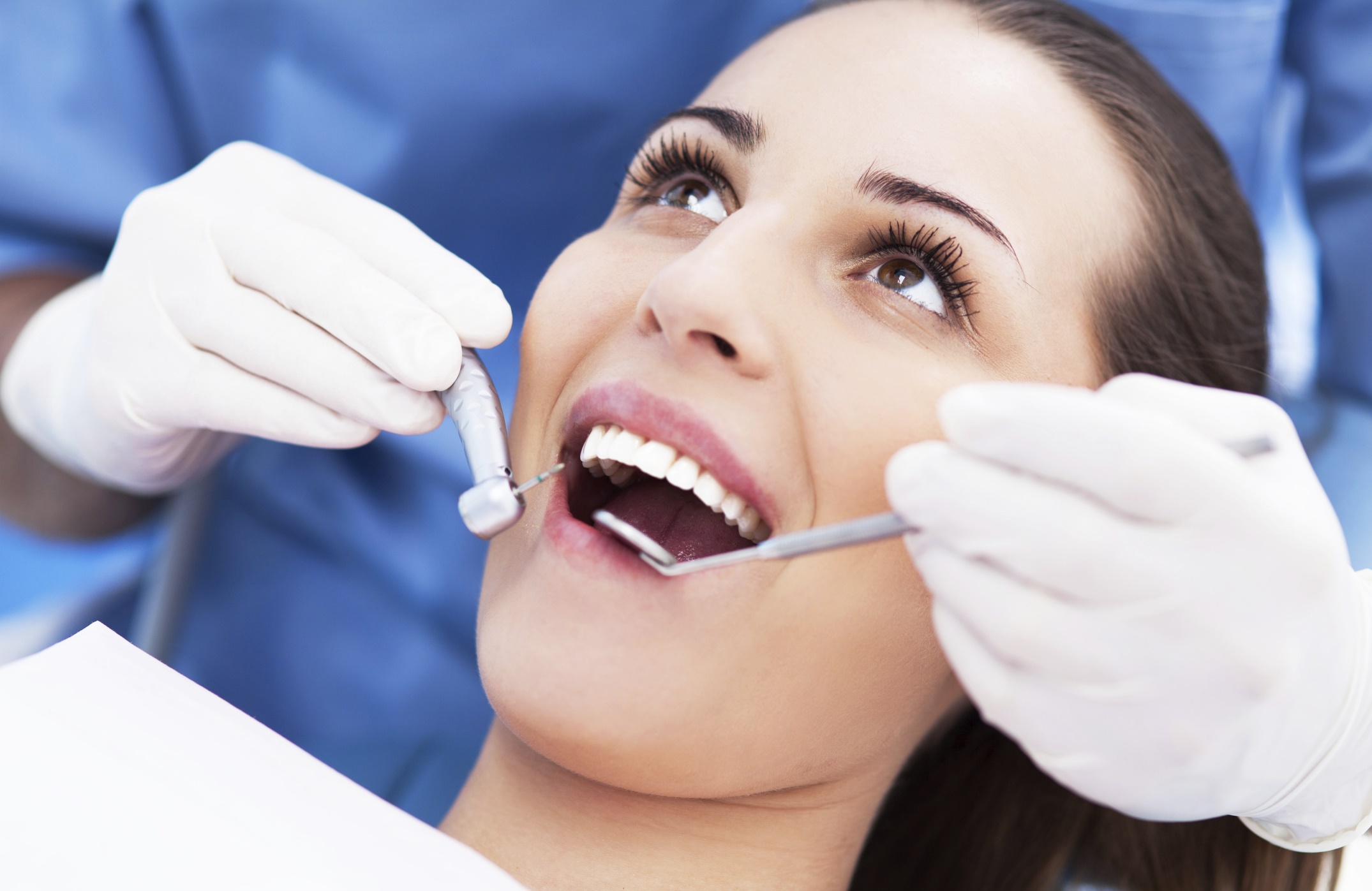 2- Faculty of Stomatology (Dentistry) - 5 years:
History of education in pharmacology in Azerbaijan begins with the year of 1938. Our Department of Pharmacology trains highly qualified pharmaceutist with Bachelor's and Master's degree to work in health, including pharmacology field. Our department teaches the student basis of pharmacology – search of sources of medicines, methods of controlling the quality of medicines and preparation of different medicines. Students obtain knowledge and skills in implementation of modern methods of chemical analyses and purchase of new medicines. Students also get detailed information on possible impact of the medicine on organism, as well as to study the quality of medicine. Nowadays there are more than 6500 highly educated pharmaceutist with Bachelor's and Master's degree in Azerbaijan. Almost all of them are graduates of AMU's Department of Pharmacology. 11 persons has recently defended thesis for Doctor's degree and 44 persons PHD in pharmacology in the specialty chairs of the department.
3- Faculty of Pharmaceutics - 4 years:
The Stomatology faculty of Azerbaijan Medical University was organized in 1954. The aim of the foundation of the faculty was to provide the population of our Republic with highly skilled dentist specialists. Since the first years foreign students from - (the Union of Independent Goverments), Lyria, Irag, Palestine, Afganistan, Pakistan, Turkey, Iran and other countries study with Azerbaijanian students. The formation of dentist clinic of the University in 2002 may be considered as the new stage of the stomatology faculty.The practical classes in this clinic are carried in the classrooms equipped with modern apparatus. Generally, 13 doctors of sciences, professors, 32 dosents and senior teachers, 46 candidates of sciences, 24-senior teacher, 89 assistants, 33-teachers work at the stomatology faculty.There are 804 students at the faculty. Among them 494 are local students and 310 are foreign students. Besides, there are 3 postgraduates, 23 residents and 24 are working at the theses. The stuff of Scientific Council of the stomatology faculty consists of 21 members (11 professors, 7 dosents, 2 assistants and 1 a student) There are 9 departments in the faculty:
-Prosthetic Dentistry
-Oral and facial surgery
-Pediatric Dentistry
-Dentistry
-Ear, nose, throat, throat diseases, the department head
-Dentistry
-Operative surgery and anatomy
-Foreign languages
-Physical Education and Sports
All courses are offered in Azeri, Russian and English. Postgraduate studies are also offered at the University.
Guides for foreign students:
1.You have to submit the following documents:
-Passport;
-Legalized copy of your high school or bachelor diploma (Apostille);
-Notarized translation of your high school or bachelor diploma and transcript to Azerbaijani in 2 (two) copies;
-IELTS or TOEFL certificate (IELTS 5.0 or TOEFL 40 points for undergraduate level and IELTS 5.5 or TOEFL 50 points for postgraduate level) – for English education language only. If you don't have an official English score you have to study at the preparatory course for 1 year.
-8 (eight) 3x4 cm size photos on red matte background.
Note:
For Iranian citizens only! You should have a score of at least 15 points on the natural sciences portion of your High School examination to apply to the AMU undergraduate program.
Note:
For Turkish citizens only! You should have a score of at least 180 points in "saysal 2 puanı" to apply to the AMU undergraduate program.
2.We can send you an invitation letter to obtain an entry visa in consulate of Azerbaijan in your country.
3.Legalization of your diploma (Apostille) is usually carried out by the authorized state body of the country, which issued your education documents along with your transcripts. You should consult a lawyer in your country regarding this issue.
4.Translation and notarization of your documents is available in ASAN State service or any notary's office after you have arrived in Azerbaijan.
5.Duration of undergraduate level education:
-6 years for MD course (General medicine faculty);
-5 years for Dentistry faculty;
-5 years for Prophylactic Healthcare faculty;
-4 years for Pharmacy faculty;
6.We also have a postgraduate program (Master's degree and Residency) for international students. Postgraduate education courses last from 2 to 5 years depending on specialty.
7.Tuition fee for each academic year is:
-3500 AZN (2300 USD) for preparation course:
-4000 AZN (2600 USD) for undergraduate level (Medicine, Dentistry, Pharmacy and Prophylactic Healthcare Faculties):
-4000 AZN (2600 USD) for postgraduate (Master's Degree) level (Pharmacy Faculty only):
-5000 AZN (3300 USD) for postgraduate (Residency) level (all other specialties):
-5000 AZN (3300 USD) for all PhD programs:
Note:
According to new rules, each academic year must be fully prepaid before classes begin. This payment is not refundable.
8.After complete submission of documents and full prepayment for the first academic year, we will help you to get a 1-year student visa. To get the visa you should also pass a medical checkup with according certification (Hepatitis A, B, C and HIV test) issued by the authorized clinic of State Migration Service of Azerbaijan Republic.
9.One year preparation course for undergraduate (MD) levels are mandatory if you choose Azerbaijani or Russian education only. For English education, the preparation course it is not mandatory if you have a language certificate for levels required or graduated from a high school with education in English. In all other cases you have to pass the preparation course as well.
10.If you graduated from a high school with education in Russian, you can submit your documents directly for the first year (only for Russian language education). For English and Azerbaijani language education, you must pass the preparation course first.
11.For postgraduate education, the preparation course is not mandatory if you choose English and have a language certificate for levels required. Otherwise, you have to pass a one-year preparation course.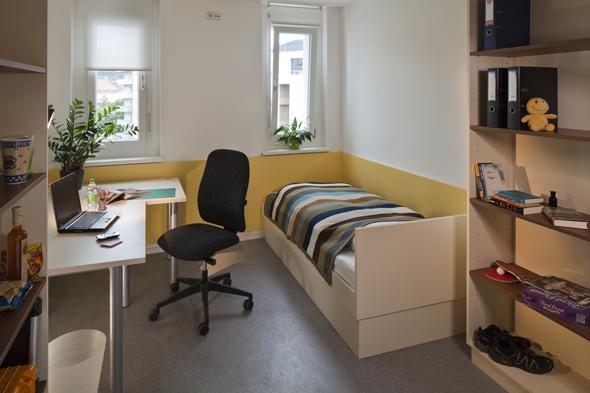 Accommodation:
We can also provide a hostel for your study period upon your request. The price for one bed in a shared room with a toilet is

1000 AZN (650 USD)

per year. We also offer private flat

150-250 USD

per month. You may share your apartment with other students to get monthly payment cheaper.