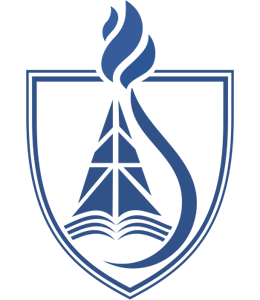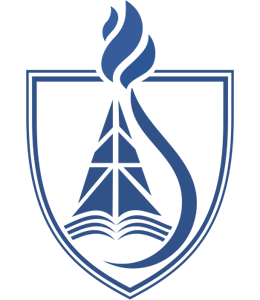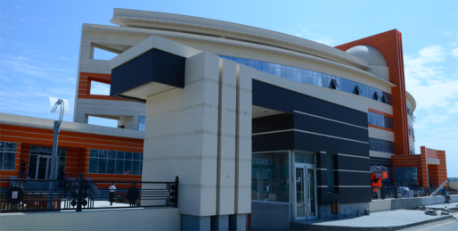 History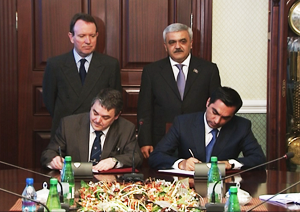 Baku Higher Oil School was established as a public higher education institution under the Decree No.539 dated 29 November 2011 issued by Mr. Ilham Aliyev, the President of the Republic of Azerbaiajn. In January 2012, a Memorandum of Understanding between Baku Higher Oil School (BHOS) and Heriot-Watt University for Cooperation in Training of Specialists was signed by Mr. Badal Badalov, Vice-President on Social Issues of SOCAR (State Oil Company of Azerbaijan Republic) and Prof. Steve Chapman, Rector of Heriot-Watt University, UK.
On May 26, 2012, Mr. Elmar Gasimov, Rector of Baku Higher Oil School and Prof. Steve Chapman, Rector of Heriot-Watt University signed an agreement reflecting the basic principles of organizing joint specialist training. On May 31, 2012, the Ministry of Education of Azerbaijan Republic granted a special license No.071007 to Baku Higher Oil School for specialist training in Petroleum Engineering and Chemical Engineering.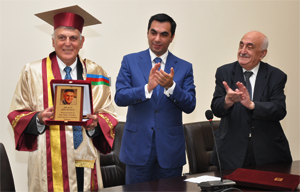 In 2012, English Language Center and Computer and Information and Communication Technologies Department were established.A number of promotional and destimination activities were implemented with the view of attracting school graduates to select Baku Higher Oil School for the studies.On July 19, 2012, an agreement on implementation of joined training programme was signed between Baku Higher Oil School and Heriot Watt University.In 2012-2013 academic year, 112 out of 116 students studied in the preparatory courses, successfully passed the English Language and Computer and Information and Communication Technologies exams and starting from September 2013, were admitted to the bachelor's degree education in Petroleum Engineering (56 students) and Chemical Engineering (56 students) based on the teaching programs of Heriot-Watt University. During entrance exam for higher schools conducted by SSAC for 2015/2016 Academic year minimum average point of BHOS was 659 and general average point made up 676 out of 700. As a result this is the highest indicator in Azerbaijan. Relative dynamics can be noted in all indicators compared to past years and considering all three specialization groups. Three students out of 7 who gathered 700 points out of 700 during entrance exam on first specialization group were admitted to BHOS. BHOS 17 students won Presidential scholarship for 2015/2016 Academic year. During the past period BHOS managed to create its own infrastructure complying with contemporary requirements and formed administrative and lecturers' staff. BHOS organizes a number of encouraging events in order to motivate lecturers and students in education life. The largest campus in the Caucasus, new BHOS campus will be put in commission in 2015/2016 Academic year. The most advanced technologies and laboratories with the richest procurement basis will be available there. Cooperation with foreign companies, organization of lectures conducted by local and foreign specialists for BHOS students, showing outstanding results by BHOS students not only in Academic but public life as well, social acclamation and trust gained by BHOS within short period of time and other achievements attract young intellectuals to Baku Higher Oil School. BHOS is considered to be the only educational institution that received ISO 9001 (Quality Management System), ISO 14001 (Ecology Management Systems) and OHSAS 18001 (Labor Protection and Technical management Systems). Today BHOS is the leading higher school of Azerbaijan being a leader in educating professional engineers. BHOS students take internship in all transnational, international petroleum as well as SOCAR structures. This will enable them to grow as specialists according to international requirements
Academic Departments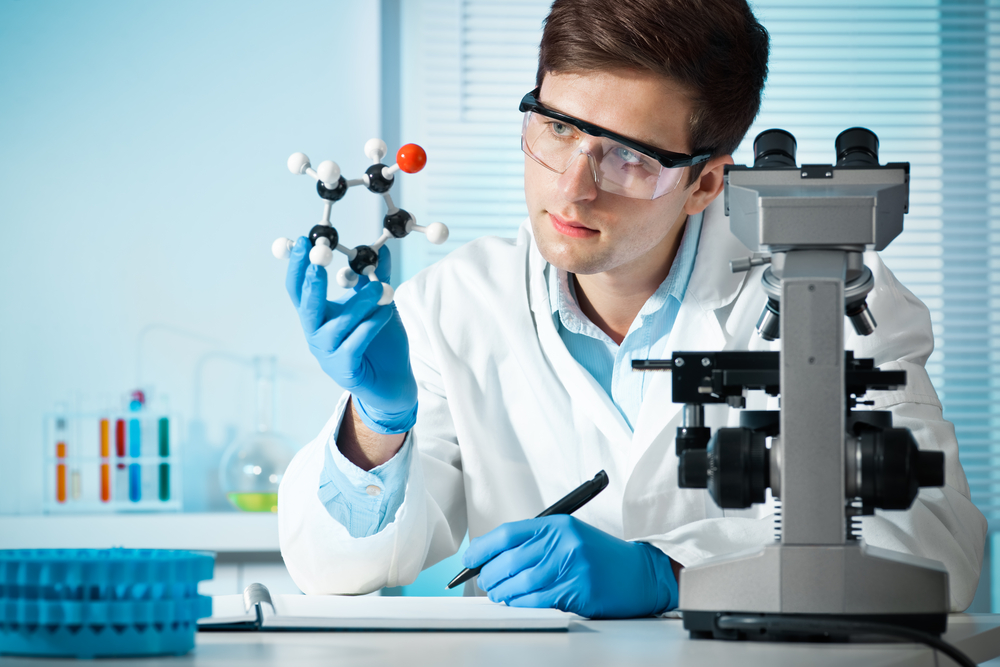 Chemical Engineering:
Chemical Engineering Department of Baku Higher Oil School was established in 2013. Students of this department are prepared on the speciality "Chemical Engineering" according to the Bachelor program in collaboration with Heriot-Watt University (Scotland, UK). It is planned to prepare of Master's and PhD students on this speciality. In accordance with the policy of the academic programs of the University during the education period students have industial visits to oil and gas production plants. The students at these plants receive information about operation of units putting into practice the synthesis of different petroleum products at crude oil processing, carried out processes going there, technological regulations, management systems, health, safety and environmental protection rules. A corresponding member of Azerbaijan National Academy of Sciences (professor), two associate professors and two teachers are working at department. Research work is carried out by staff of the department as well.
Petroleum Engineering:
"Petroleum Engineering" Department in Baku Higher Oil School was established in April 2012.Faculties of the Department, jointly with their colleagues from Heriot-Watt University, deliver educational programme, preparing bachelors (BEng) on the discipline 050606 "Oil-gas industry".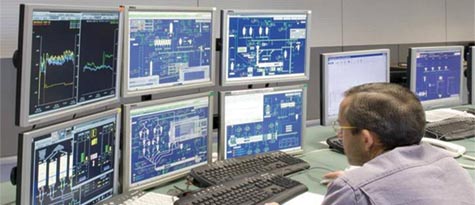 Process Automation Engineering:
"Automation engineering is a field of science combining engineering and the management of information, so that different systems can work effectively in every aspect such as cost of production, quality of products, safety of work, environment and ability to adjust production rates to respond to the demands of the market, as well as the administration and management in the industry. Automation engineers are experts who have the knowledge and ability to design, create, develop and manage systems, for example, factory automation, process automation as well as building and home automation to make the systems work by themselves or require a minimum number of personnel..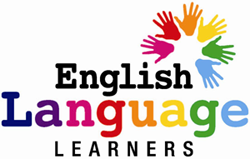 English Language and HD Centre:
English Language and Humanities Disciplines Center of Baku Higher Oil School has been operating since 2012. The primary mission of the Center is to develop language skills of BHOS students that can be in line with world standards in the globalized world. Highly skilled teaching staff of the Center provides high–level standard of education for its students. Through the Scholar Interactive system (Scholar Study Guide) presented by Herriot Watt University, the UK partner of BHOS, students are offered both in-class and online teaching methods.
Admission
Application stages:
International students applying for admission to BHOS should successfully pass through the following stages
Select the programme you want to be admitted in and submit your documents in electronic format before the deadline.
Your documents will be reviewed (if necessary, interview arranged) and in case of a decision on admission, we will contact you for further arrangements.
Pay the tuition fee before the deadline
Upon confirmation of the payment, you will be sent an official admission letter.
Documents:
Application form
Secondary School Certificate/any other relevant valid education document (duly legalized or Apostiled; translated into English/Russian and duly notarized)
Transcript of records (duly legalized or Apostiled; translated into English/Russian and duly notarized)
General medical certificate and health certificate (certifying that the person is not carrier of a virus of any disease included in the list of dangerous infectious diseases HIV, Hepatitis B and C) approved by the relevant medical authority (translated into English/Russian and duly notarized)
Valid passport
6 photos (3x4 cm)
IELTS 6.0 (with a minimum 5.5 score in each of the 4 sections) or TOEFL IBT 75 certificates (valid for two years after the test date)
Certificates, diplomas and any other related documents (if available)
Motivation letter
Criminal history clearance (translated into English/Russian and duly notarized)
Note:
Submission of your documents does not guarantee your admission to relevant programme. Only complete documents package will be reviewed and shortlisted candidates will be contacted and interviewed if required.
Admission regulations:
International students admitted to relevant programmes should have basic background knowledge related to their majors. Students will be placed in groups based on their background knowledge level upon the decision of BHOS Admission Commission, and students will take a one year foundation programme within the frame of relevant regulations and rules. If the student's background knowledge is at the required level then he/she may directly be enrolled in the specialization programme without the necessity to take the foundation courses.
Tuition and expenses:
Tuition fee at BHOS for all programmes is

5000 AZN (3300 USD).

The fee includes accommodation and training materials. At BHOS campus all amenities are available to ensure your comfort and success in studies. To be enrolled in BHOS, the annual tuition fee is payable in full before the deadline through Bank Deposit.
Note:
30% deposit of the annual tuition fee is non-refundable if despite receiving the admission letter, the student withdraws from the programme before coming to Azerbaijan. If despite receiving the admission letter, the student decides to withdraw from the programme after coming to Azerbaijan and starting his\her studies, OR during the specific academic year will have to terminate the studies because of illness and/or other similar reasons and the necessity to leave Azerbaijan without an academic leave, the tuition fee is non-refundable, as well as cannot be transferred to another institution's account or considered as the payment for studies of another student. The tuition fee is payable in full or in two instalments before the deadline for each academic year.
Deadlines:
Below is the deadlines for international admission to undegraduate studies:
| Application starts | 1 March 2016 |
| --- | --- |
| Application ends | 1 July 2016 |
| Documents review\interviews | July |
| Tuition payment | 1 August |
| Admission\Rejection letter | end of July |
| Visa and Travel arrangements | August |
| Arrival | 10 September |
| Orientation programmes | 10-13 September |